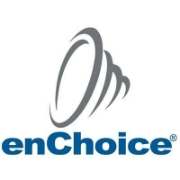 enChoice has been in the game of protecting critical information for over 25 years. When it comes to recovery solutions for your ECM system, it's hard to go past CYA - enChoice's application-aware backup and recovery software solutions for Documentum and IBM Filenet repositories. If you've ever had to recover information from your ECM, chances are it was a painful process. One of the key features of CYA is the ability to recover individual documents quickly and easily, without the need for restoring the entire ECM to a separate location and then extracting the required documents.
enChoice have over 1000 customers globally, and are one of the more trusted experts in Enterprise Content Management.
---
Why we chose to partner with enChoice
We've seen the challenges that managing Enterprise Content Management Systems can have. When it comes to backup and restore, we like the fact that with CYA you have the abailty to perform granular restores, which would otherwise be an enormous investment in time and effort - which more often than not is simply too costly to perform. This of course, is only one small part of the enChoice story.
For more information contact us at info@17ways.com.au, call us on 1300 17WAYS or visit: http://www.enchoice.com