Server Decommission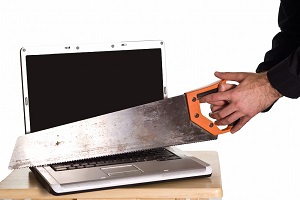 Decommissioning servers can be a painful process. At 17 Ways we can make this easy for you. We provide a complete service which includes data destruction, server removal and disposal as well as rack disposal.
Get A Quote
We charge based upon 3 components.
The first is the size of the server which is measure in Rack Units (RUs). One RU is 4.445cm (1.75"). A typical server is about 4 RUs.
The second is the number of hard drives as these have to be individually destroyed to ensure that data cannot be recovered. We also provide a certificate of destruction and a photograph confirming that the drive has been rendered unusable.
If you need racks removed, please include the number as well to get a full quote.
Costs are indicative and only apply to servers under 25 RUs in size. Contact us for precise quotes.