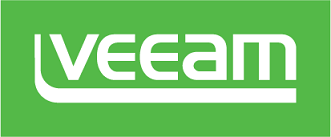 In today's digital world businesses never close. Downtime, especially unplanned, is not an option. Recovering from an unplanned outage can be a time consuming an stressful process. With Veeam, it need not be. Instead of taking hours or days for a recovery, today it's minutes or seconds – for all applications, data, and workloads. Veeam integrates with many of the leading technology providers such as EMC, Cisco, HPE, NetApp, Microsoft and of course VMware.
---
Why We Chose Veeam as a Partner
We've used solutions from Veeam in a previous role, and have seen the benefits of Veeam firsthand. Being able to recover Active Directory to an individual object level, or even whole containers, has been a life saver at times. The same for Microsoft Exchange restores. The capability it brings to databases such as Oracle and SQL - being able to do a point in time restore is mandatory for today's ebusiness world.
For more information contact us at info@17ways.com.au or call us on 1300 17WAYS.