Welcome to the Newsletter for Quarter 1 2016!
The 26th January is a special day for many of us as we celebrate Australia day. For the founders of 17Ways, Tim, John and Mark, the 27th January is also special, as that's the day we were registered as an Australian Company in 2015. It's hard to believe that was over a year ago, the time has simply flown by. It's been an exciting time for us, our customers, and our technology partners. It's amazing to look back over the past 12 months at all that's happened since our first inauspicious meeting in our accountant's office in early January 2015. We hope you enjoy this newsletter and please email or call us if you think we could help you or simply to say hello!

Sales for Q1 exceed $1m
2016 has rocketed out of the starting gate, with sales for January and February combined exceeding $1 million dollars. As Andrew Shaw, General Manager Client Services at 17Ways says:
We're seeing a lot of interest in Converged and Hyper-Converged Infrastructure Many organisations with mature technology services are using converged infrastructure to reduce cost and drive operational efficiencies. We expect to see converged sales increase, particularly in areas such as branch office and medium to large sized enterprises struggling to manage server sprawl and wanting to simplify storage management.
People Changes
The new year often brings change, and to that end it's sad to report that one of our founding partners, Mark Guthrie, has moved on from 17Ways. We tried to convince Mark to stay but he was happy he had helped get us off the ground and was ready to move on to his next challenge. We wouldn't be where we are today without him and he will be sorely missed.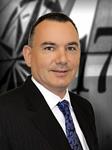 There is no truth to the rumour that this all stemmed from an argument over whether a picture of a donkey wearing a hat was actually a horse
Best of luck with your future endeavours Mark!
We're happy to report that Andrew Shaw has joined the management team at 17Ways as General Manager, Client Services. Andrew has a background in engineering and is passionate about customer service. Andrew will be helping us in all aspects of sales, service, and advice, and is already preparing a number of exciting events, including a series of executive briefings with new and existing clients.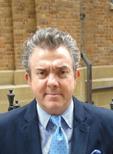 Welcome aboard Andrew!
Executive Briefings
Throughout the year 17Ways, along with its partners VCE and Telstra, hosted a number of executive briefings with some of Australia's most influential CIOs, CTOs and Infrastructure Managers. Tim Mallyon, Senior Partner at 17Ways was the guest speaker at each of these events, where he talked about the value proposition that converged and hyper-converged technology can bring to large Australian corporates, particularly those considering a managed cloud service or an on-premise solution.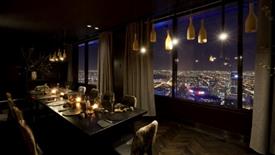 These luncheons were held at a number of venues across the country and included RockPool in Sydney, Vue de Monde in Melbourne and Penfolds Magill Estate in Adelaide. More briefings are planned in the coming months with Melbourne and Perth at the top of the list. We are also in the process of arranging a series of briefings in conjunction with our partners Palo Alto and Simplivity. The plan at this stage it to host these sessions over a dinner somewhere in the Sydney CBD. Keep a watch on our website for further announcements!
Technology Partners
Since our last update in Q4 last year, 17Ways has continued to look for technology partners that are 'disrupting the market'.
We want to partner with organisations that have something new and exciting to offer. All our partners bring product and service to the table that is cheaper, faster, and better than many of the established technology providers. We believe that all our partners lead their respective fields, and each has an offering that is complementary to our other solutions. This means that we can offer the right solution at the very best possible price to our clients.
New Technology Partners include: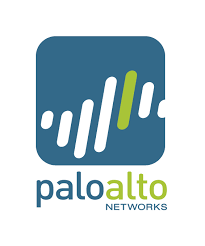 We are really impressed with a number of features and capabilities that Palo Alto brings to the market with their next generation firewalls. We particularly like their Security Lifecycle Report that provides an in-depth analysis of the risks that your network is carrying at the time the report is run. It's a no-obligation assessment and best of all it's free!

We've seen several use cases where customers that were struggling with I/O intensive workloads have solved this problem by using a Violin all flash memory array. We like the fact that it does what it says on the box, and does it brilliantly.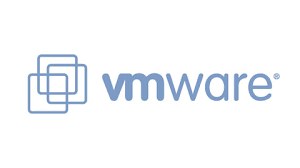 We've partnered with vmware to help our clients that are looking to make the move to converged and hyper-converged infrastructure but don't have any existing vmware licences. We can also supply vmware to existing vmware customers at a very competitive price.

Having engaged with Telstra on a number of joint initiatives, from executive briefings to a number of cloud solution proposals, it made sense to become a Telstra Partner. It allows us to offer the full range of Telstra products and services while our clients still get to deal with the people at 17Ways that they know and trust.

Riverbed has been around for many years. It does a great job at WAN optimisation it's a 'no brainer' if you're looking to maximise network throughput. We also like their continual focus on improving the client experience, particularly those in remote locations. Their new hyper converged appliance for the Branch Office is a brilliant technology and is worth a look for those organisations that need to deliver a broad range of technology services to users in remote locations or a branch office network with minimal overhead.

Do you need to move large amounts of data real-time within your business or to clients? Solace message routers deliver performance, availability and TCO savings better than any other middleware solution on offer. We are seeing more and more interest in messaging systems, and not just within the financial services industry. An emerging area is the retail sector, especially those using 'reward cards', and need to deliver messages to customers at the point-of-sale real-time.
Of course where would we be without our existing partner base? A big thankyou to all for their support throughout 2015, and we're pleased to be able to continue the relationship into 2016 and beyond.

Finance Options
Throughout the course of 2015 we had many new and potential clients ask us about finance options for infrastructure purchases. With many organisations wanting to invest in existing on-premise systems but looking for more of an op-ex model, 17Ways are able to meet this need. Leasing infrastructure removes the up-front infrastructure costs, and repayment plans can be tailored to the client's needs, such as deferred repayment plans and so on.
We're able to offer all sorts of options in this space. Clients can choose from finance packages from our vendor partners, distributor partners, or directly from 17Ways. It's all about finding the best fit for our clients.
The Road Ahead
The plan for the next quarter and beyond is to build on the successes of 2015. Our focus is on the customer, and ensuring they get the right solution for the best possible price. Our competitive advantage is low overheads, which means we can supply goods and services at very low prices. We've saved one particular customer an estimated $100k off their recent infrastructure purchases, and to that end we're working hard to get that message out to potential customers or those organisations that haven't heard of us that we could save them significant $$$ too.
Our consulting pipeline is growing, and this in turn will drive a recruitment program, particularly in the areas of project management, technical architecture, consulting and systems integration. Our challenge will be keeping the balance between delivery for the client vs not taking on too much and spreading ourselves too thin. All in all it's an exciting time ahead and we're cracking on with the job. If we can help you and your company, or even if it's simply just to say hello, drop us a note or please give us a call.
Best Regards,
Tim and John