Clients
We have been providing IT hardware and software sales, our virtual CIO service, staff augmentation and various other sales and consulting engagements for several years now. Being a small business, we depend on referrals and repeat business. Our reputation is everything.
Our primary goal is for our clients to view us as a valued, trusted partner.
Please see below a cross section of recent engagements for some of our valued clients.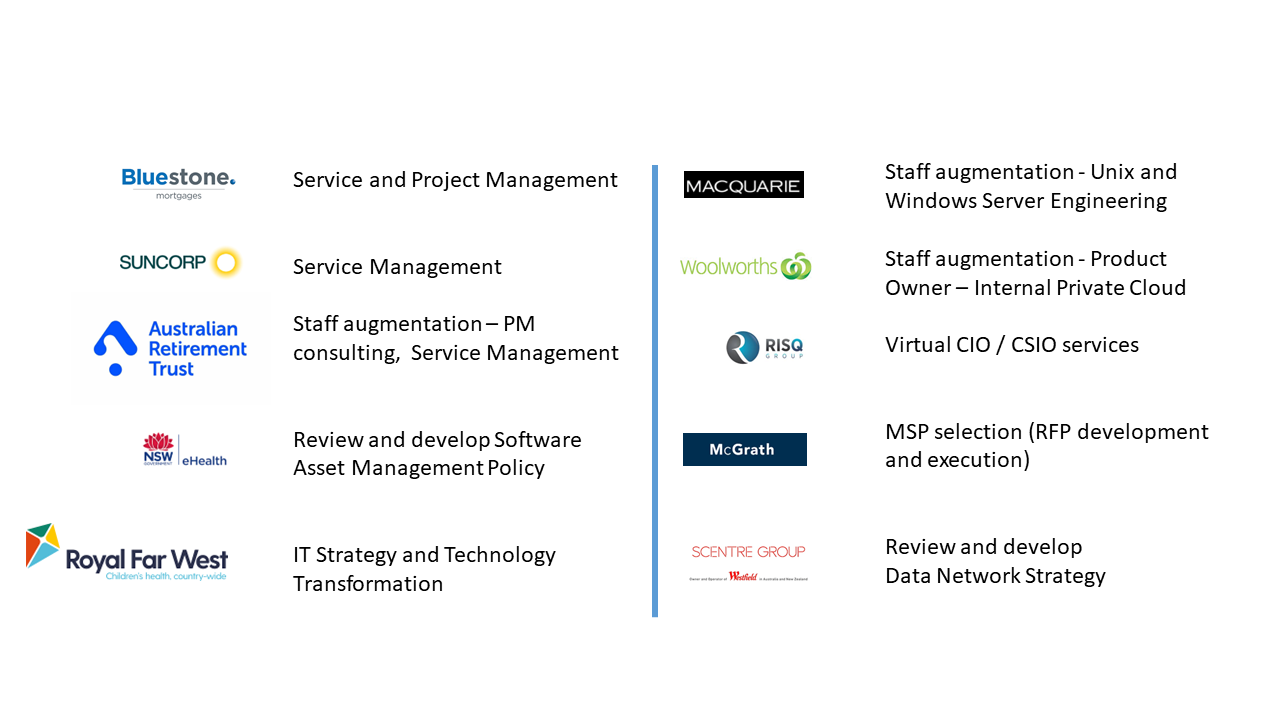 Contact Us
Contact us on 1300 17WAYS (1300 179297) or (02) 9223 6828 or email us at info@17ways.com.au