Welcome to our Newsletter for 2017!
Looking back at 2017 it's hard to know where the days have gone, it seems that the year has just flown by. We haven't had a minute's peace since the phone first rang after coming back from last year's Christmas break. It hasn't slowed down yet either, as we thought it might heading into this year's holiday season, which goes to show just how much activity there is out there in the IT world!.
We hope you enjoy reading about what we've been up to this year. If you happen to be in the city (we're located in Pitt St just across from the Hunter Arcade) please drop in and say hello. We're always up for a cup of coffee.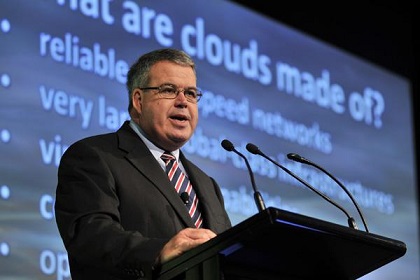 Govt reveals next wave of cloud services panel suppliers
We were really excited to hear that our application to be accepted onto the Federal Government's Cloud Services Panel earlier this year was successful. This means we are now an accredited supplier of cloud services to the federal government. Our service offering is presently focused on an exciting cloud management technology called CloudFX. You can read more about CloudFX at: http://www.cloudfx.com
Being accepted on the panel demonstrates that smaller technology organisations such as 17Ways can deliver quality products and services in keeping with some of the larger players. More often than not though, we find we can deliver outcomes at a far quicker rate than those larger organisations and almost always for far less cost. We have been suppling goods and services to the NSW State Government for a number of years now, so this additional accreditation will allow us to offer our services to a far greater number of government agencies. This includes the ability to supply infrastructure hardware and and software to all federal government agencies.ty
You can read more about the Federal Government announcement here.
False Economy?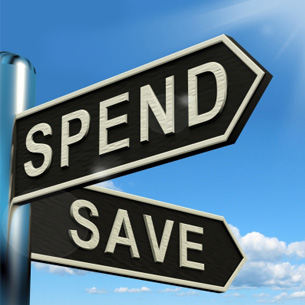 We had an interesting call a few months ago. It came from an organisation we hadn't dealt with before. They had a system which had crashed, and the local It support team was having difficulty getting it back on line. Could we help? Sure. It turned out that the hardware was at least 10 years old and the database software was nudging 20. Because of that there was no support, and naturally the vendors wanted nothing to do with it. Even though the system wasn't used for production, it was still needed for reporting purposes so was very important for the business.
Luckily we were able to pull together the necessary expertise to get it all sorted, but it begs the question "where do you draw the line between maximising your return on your investment vs the risk of a hardware/software failure?".
We've written an article that delves into this a little deeper, but is this an issue you or your business could be facing? It's scary how quickly the years pass by. That fancy new system that felt like it only went live a few months ago can quickly become aged and out of support, especially if it's a good stable system that takes little effort to maintain. It's those sort of systems that can cause the most grief if and when they do have a conniption. Something to think about perhaps?
Complacency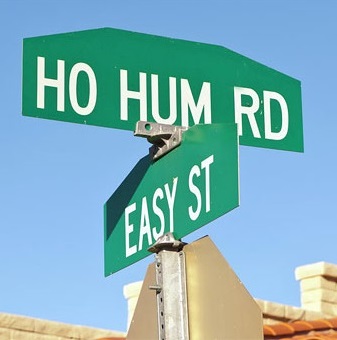 We recently wrote a network strategy for a top 50 ASX listed Australian company. Now while there's nothing new in that, we did encounter some surprises along the way. The first was the level (or lack) of service being provided by their incumbent telco. The rates being charged and the capacity of the links where simply woeful. While technology speeds and feeds are increasing over time, as a customer I think it's only right to expect that your technology provider is keeping you on the latest plans with competitive pricing. We find it really disappointing that it takes an RFP or a simple review of the market by the client to stir the technology partner into action. It begs the question as to what your a/c manager is doing.
The other surprise was the proliferation of fibre cable infrastructure throughout Australia, in terms of both availability and capacity. The ability to consume high capacity diverse fibre paths into a building is a real game changer, allowing for the centralisation of services as well as connectivity to the cloud with a far reduced risk of an outage. So the message is this - don't be complacent! Take a look at your existing network contracts, especially the serice levels and costs, then take a look at what's on offer in the market.
You could find yourself in a position to save some serious dollars while significantly uplifting capacity - in the case of our client it was 50 fold.
If you want to kow more about who the disruptor was or want to see some potential dollar savings on offer then please give us a call for a confidential discussion on how we may be able to help.
Mandatory Data Breach Notifications - Are you ready?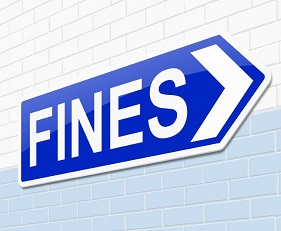 By now you would be aware that new data breach notification laws are coming into effect on the 22nd Feb 2018. The penalties for failure to notify if a breach has occured can be severe, with fines up to $360,000 for individuals and $1.8m for corporations. Does the law affect you?
There are several good websites out there that explain in more detail the in's and out's of the new legislation, but if you are covered by the Privacy act 1988 - which includes all Australian registered companys - then you need to comply. There are some exemptions however, such as having a turnover less than $3m p.a.
There are a number of challenges with all this however, which when you think about it, we need to be dealing with irrespective of whether a breach needs to be reported or not. These challnges are firstly: knowing that a breach has taken place, and secondly: having the protections in place to prevent them in the first place.
There's nothing new in this, however much of the focus has traditionally been preventing external access. What about internal threats? Do you know where your critical data actually lives?
Knowing where the data lives and putting in place mechanisms to protect against any unathorised access is key. Earlier this year we teamed up with two leading security organisations which have products that manage and protect this important data. If you are concerned about how your organisation is placed to manage and protect its critical data, please give us a call for a confidential discussion on how we can help
So what's next?
Looking back the year has simply flown by. In looking back we've had some really great achievements which have made a real difference to our clients which is very satisfying. Since the start of the year some of our key achievments have been:
Helped several organisations find managed service partners
Written the business case and network strategy for one organisation with the potential saving of several million dollars
Provided CIO services to several organisations, helping them manage their technology challenges
Provided technical support and fixed technical issues which have improved efficiency and made the lives of their customers and staff
Provided recommendations and advice to several organisations regarding their software development processes
Our business is all about the best outcome for our clients. It's what we enjoy doing, and it's very satisfying to be able to apply the knowledge and skills we learned during our investment bank careers to our customers - big and small. If you think we can help you and your company, please drop us a note or please give us a call.
Best Regards,
Tim and John